Dolphin Heart by Marelin the Magician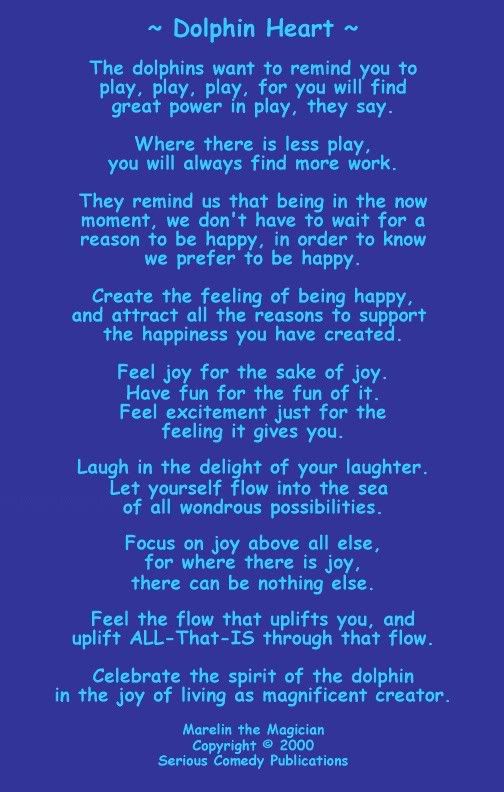 Reprinted with permission by Marelin the Magician. I encourage all to visit her website at:
http://www.wizardwonderland.com
.
I also highly recommend her excellent book called,

Merlin's Message: Reawakening and Remembering

. This powerful little book is beautifully written and packed with valuable information about the manifesting and using the Law of Attraction.